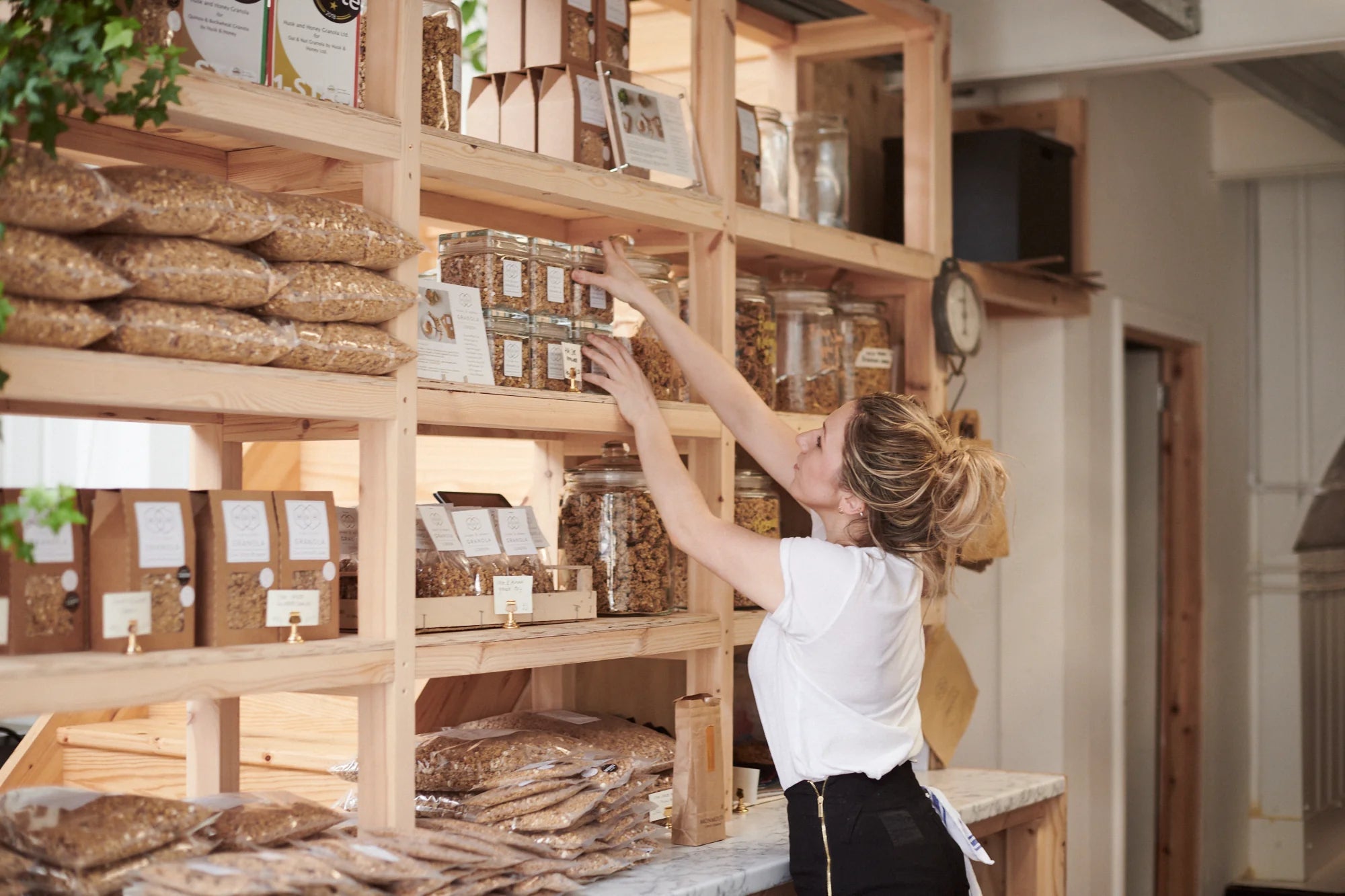 Started in 2015, Husk & Honey has grown to become London's premium, independent, award-winning granola bakery.
A trip to Brazil started it all, when founder Hedié was greeted morning after morning with bowls of fruit atop handfuls of fresh, hand-made, crunchy granola.
Working directly with British farmers and makers, Husk & Honey is the only granola bakery to achieve transparency on all levels from field to kitchen table. The famous Husk & Honey jumbo oats are organic, kiln dried oats, grown with traditional farming methods and then rolled in a historic water-wheel powered mill.