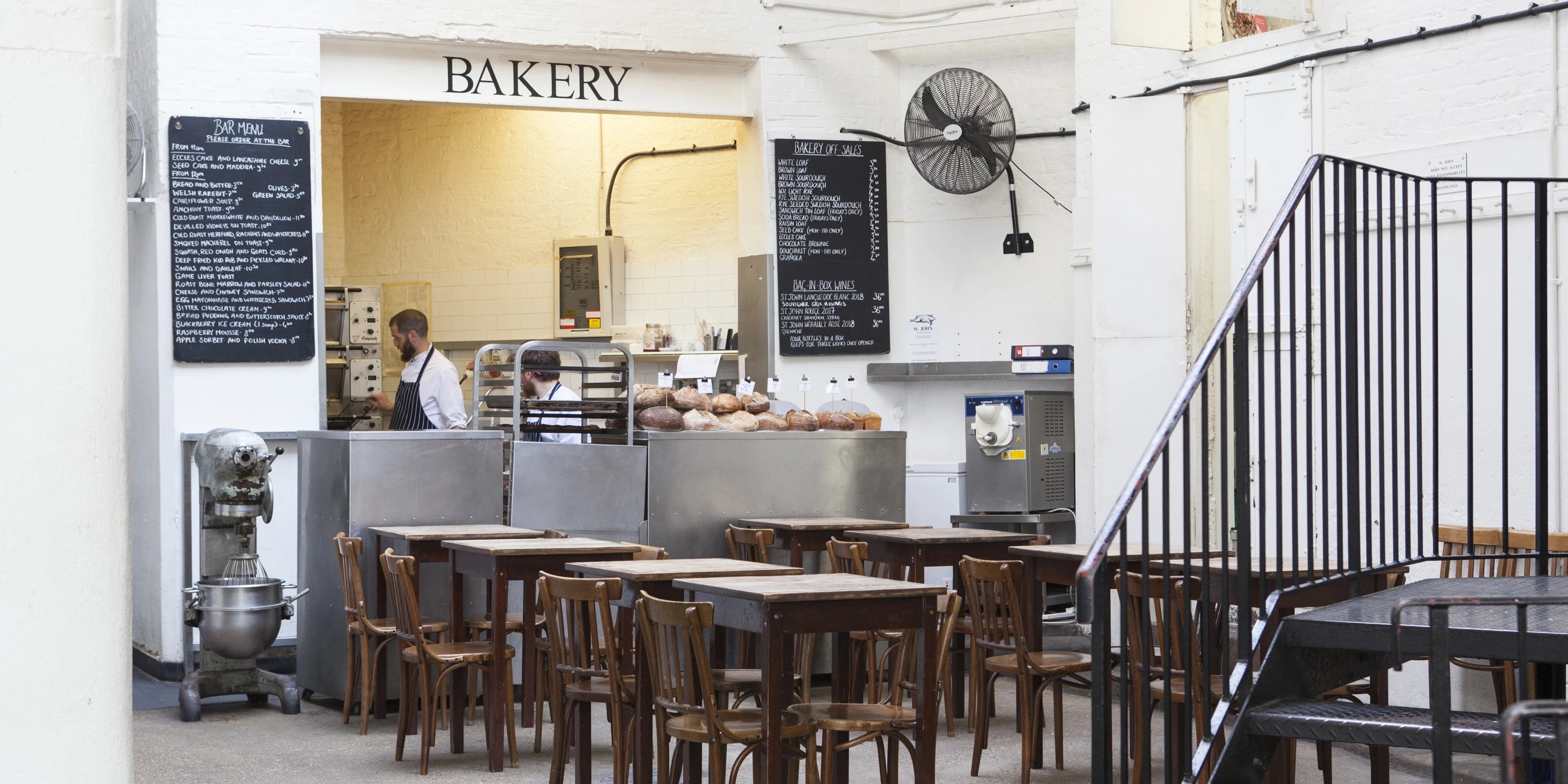 Fergus Henderson, the son of two architects - father a keen diner, mother a keen cook, originally studied architecture before his thoughts turned to cooking.

With occasional stints at The Globe in Notting Hill under his belt, Fergus along with his wife Margot took over the dining room at The French House pub in Soho where they quickly earned a loyal following and critical praise.

Fergus was introduced to Trevor Gulliver over supper and, having found the abandoned smoke house on the edge of the city district, and along with the French House Dining Room's manager - Jon Spiteri, the trio opened St. JOHN
Today they have gently spread across various places and projects, with no plan, no roll out and hopefully the same rigour and philosophy.  They always try to remember that it started with both purpose and simplicity, Fergus puts it on the plate and Trevor puts it in the glass.