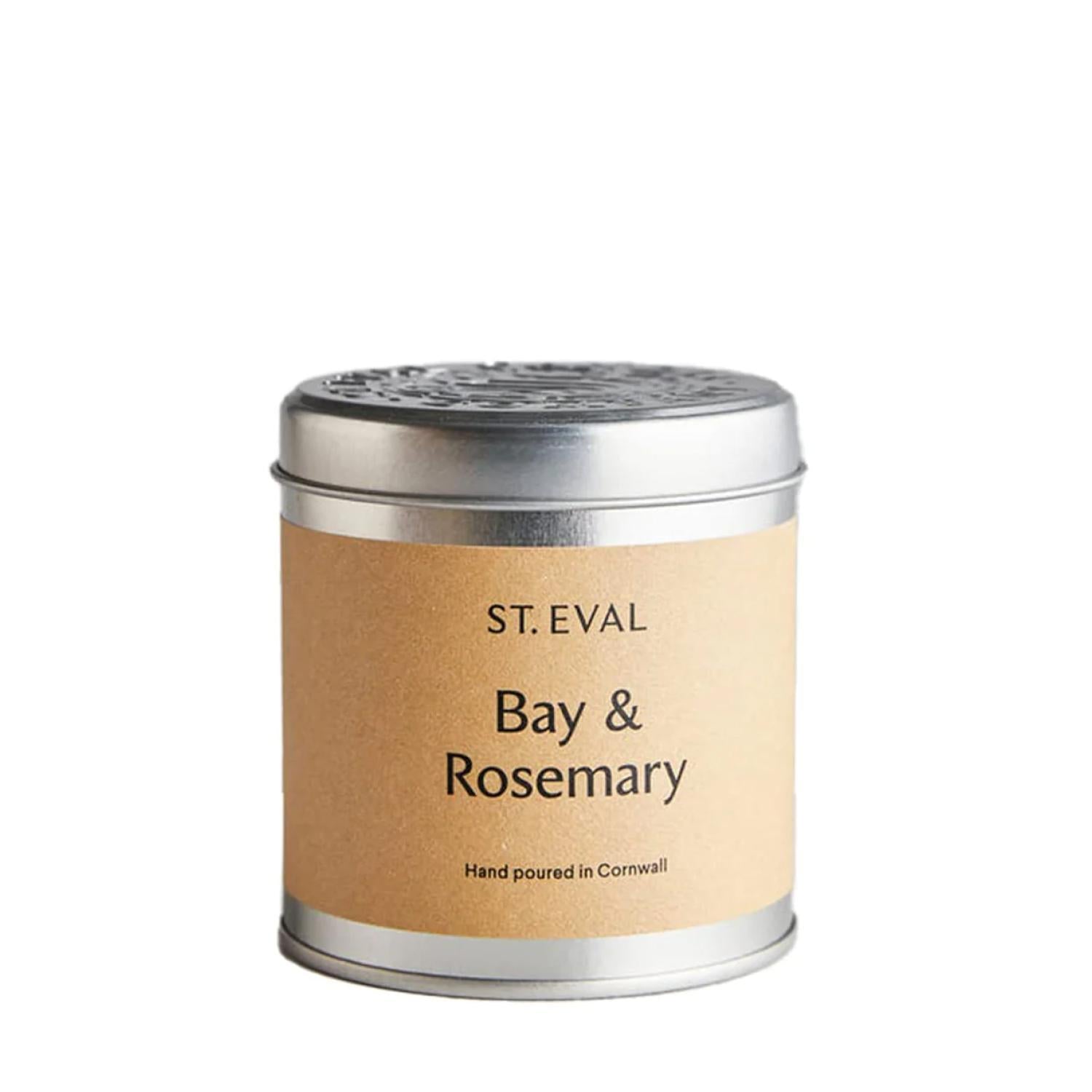 St. Eval
Bay & Rosemary Tin
ABOUT THIS PRODUCT
Inspired by flowers and herbs found in an English country garden, Bay & Rosemary is a green herbal fragrance which uplifts and rejuvenates. 
An invigorating fusion of soothing bay leaf and fresh rosemary with deep, earthy pine notes and woody accords. A warm and elegant fragrance that uplifts any living space. St. Eval's
 scented tin candles provide a total burn time of up to 45 hours, making them great value for money. For best results burn candle 3-4 hours at a time. 
Nestled on their working farm in North Cornwall, St Eval Candle Company was born from humble beginnings, crafting candles by hand in the family farm house kitchen.
You might also like
Relax. We haven't bugged your flip-phone – our state of the art recommendation engine noticed that people interested in the product above also like the products below.