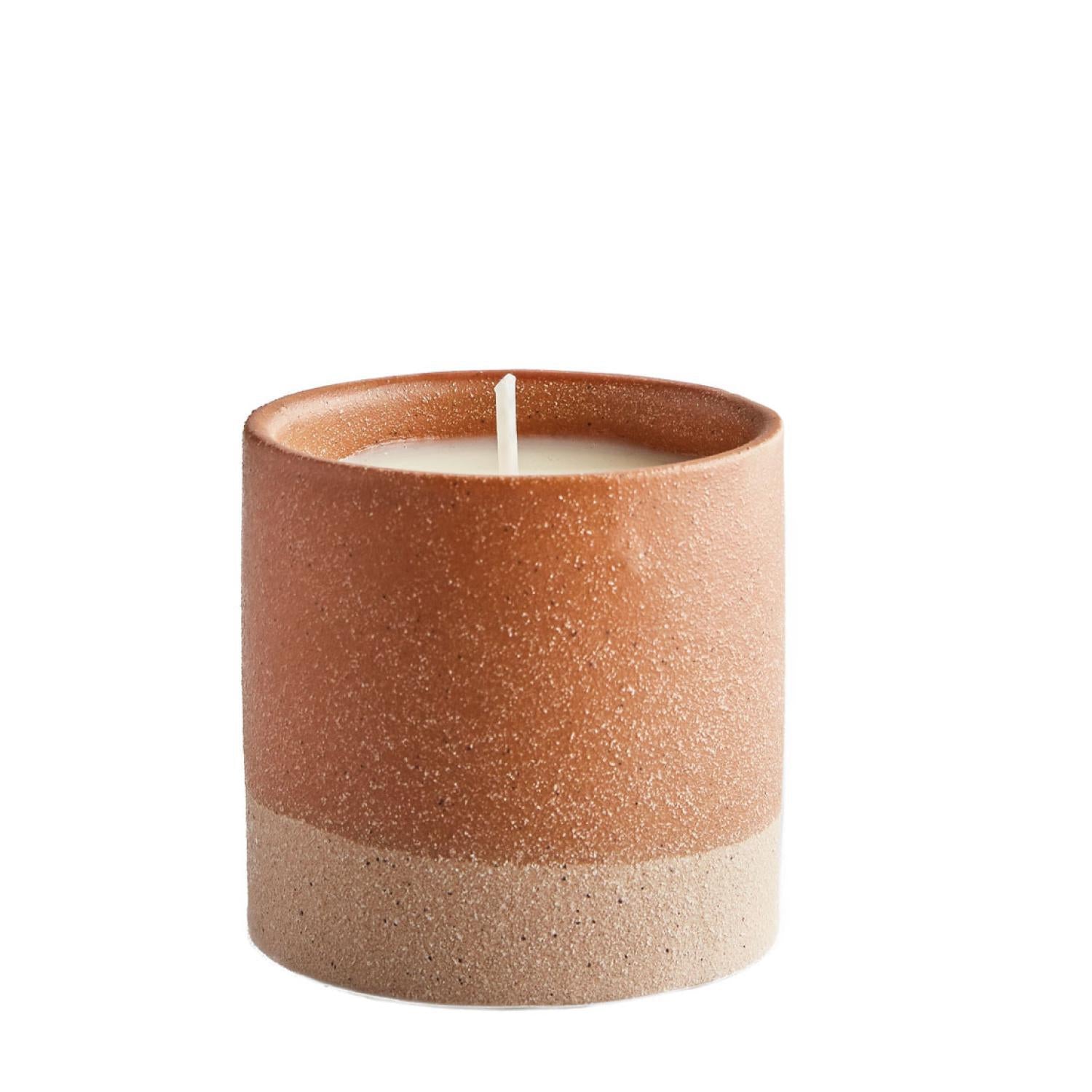 St. Eval
Bergamot & Nettle Pot
ABOUT THIS PRODUCT
St. Eval's lovely little natural, sand finished pots are filled with your favourite St. Eval scents. Rustic and earthy with soft, natural tones, to perfectly complement the home. Inspired by the peaceful, grounding and balancing elements of earth and sky. Discover the uplifting scent of Bergamot & Nettle in this pretty orange sand dipped pot.

Burn Time: up to 20 hours
Size: 7.2cm x 7.1cm
Fragrance: Bergamot & Nettle
Fragrance Description: An uplifting, herbal aroma with hints of spice
You might also like
Relax. We haven't bugged your flip-phone – our state of the art recommendation engine noticed that people interested in the product above also like the products below.