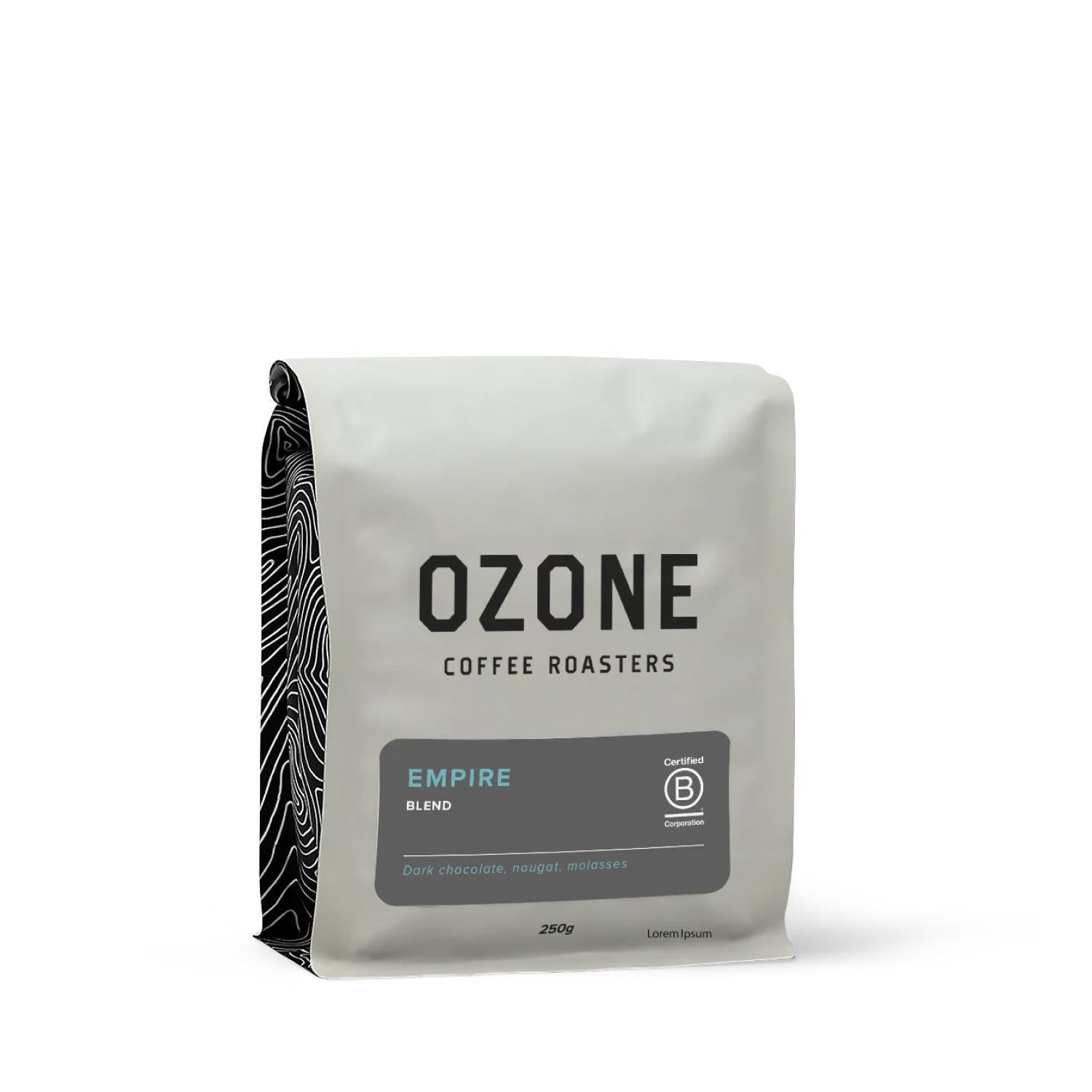 ABOUT THIS PRODUCT
The flagship espresso blend has evolved over the years but the goal has remained the same – pack as much sweetness, chocolate and caramel into an espresso with a rich, smooth and silky body. Currently we're tasting notes of dark chocolate, nougat and molasses.

The current Empire blend is made up from the following range of single origin coffees:
El Yalcon / Huila, Colombia
Nova / Minas Gerais, Brazil
Kamba / Espírito Santo, Brazil
Apicuc / Hoja Blanca, Huehuetenango, Guatemala
You might also like
Relax. We haven't bugged your flip-phone – our state of the art recommendation engine noticed that people interested in the product above also like the products below.