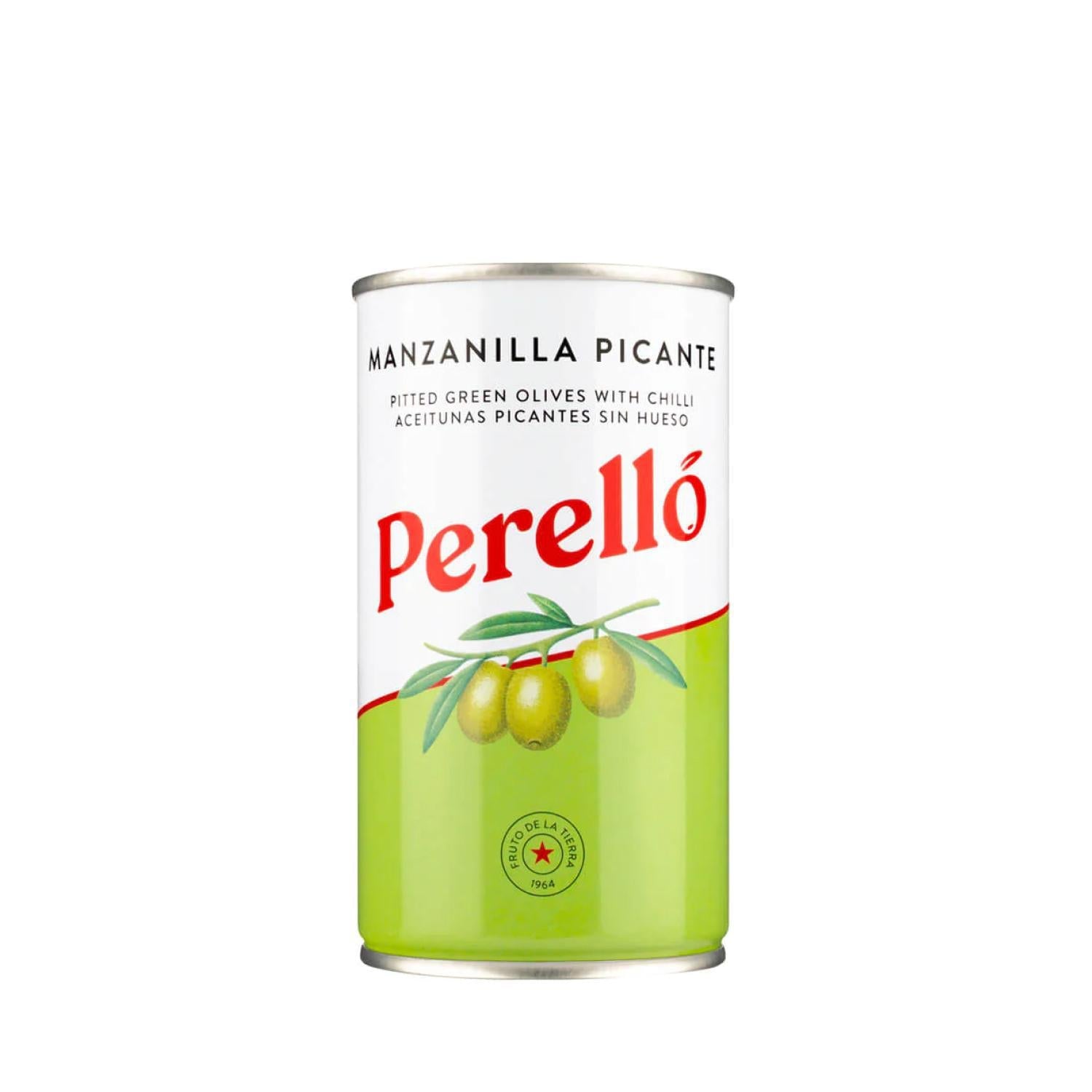 ABOUT THIS PRODUCT
These manzanilla olives are green, with a firm and meaty texture and are slightly spicy with a lightly bitter, briny flavour. Marinaded with guindilla chillies to add spiciness. Manzanilla are the most popular olive in Spain. 
Serving suggestion: The perfect snack eaten on their own or they can also be added to salads, cocktails and dressings.
You might also like
Relax. We haven't bugged your flip-phone – our state of the art recommendation engine noticed that people interested in the product above also like the products below.