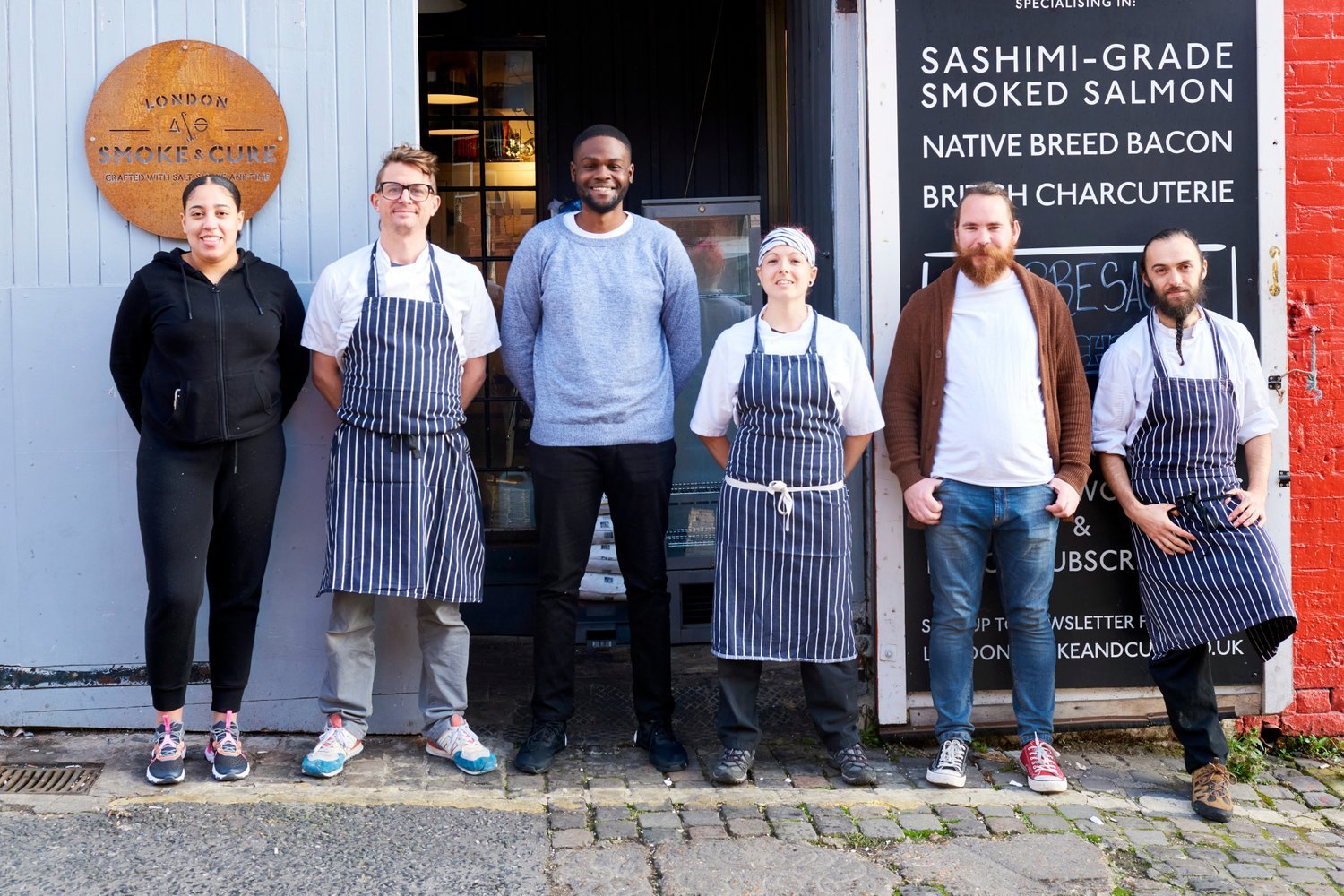 London Smoke & Cure was founded in 2015 by Ross Mitchell who was quickly accompanied by Jamie Beevor.
They're now joined by a wonderful team of smokers, curers and innovators. Currently on the production floor are Brendan, Silvia, Alex and Luke, all with their own pedigree working with artisan producers and high end chefs.
You'll see Chris delivering orders by cargo bike across the streets of London, and Lee, Callum and Sam with a smile farmers markets across the city. Most recently Rakeem have become valuable member of our office team.
Ross says "If there's one thing I'm most happy with about the business it's the team. I'm incredibly humbled by the hard work they put in and the improvements they constantly make to the business. We're a motley band of characters and friendly reprobates and working amongst them makes all the hard work worth it."